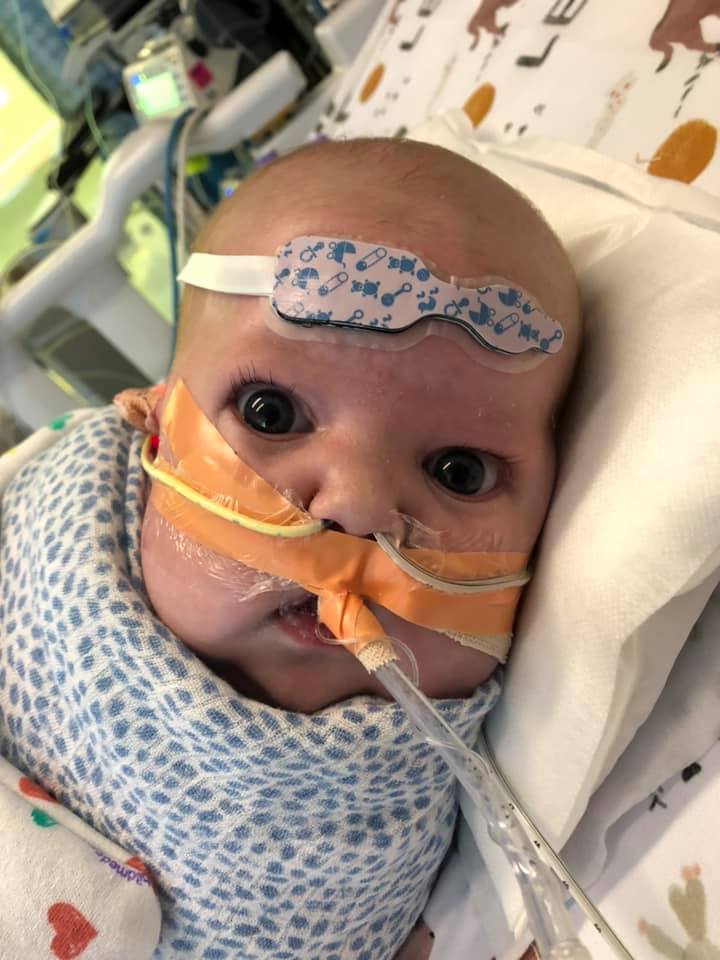 Ongoing support for CHD patients and families
CHD families will spend weeks, months or ever years in the hospital with their children. Often times families have to relocate to be close to a hospital that is able to provide the level of medical care their child needs. Being away from home and managing extended hospital stays takes a toll on these families physically, mentally, financially and emotionally. Our foundation strives to herd around these families, supporting them individually and as a community as they brave the storm. We are here to ease the burdens that come with CHD. The financial impact, the trauma, the difficult decisions. We are here to show them the sunshine that awaits on the other side of the storm.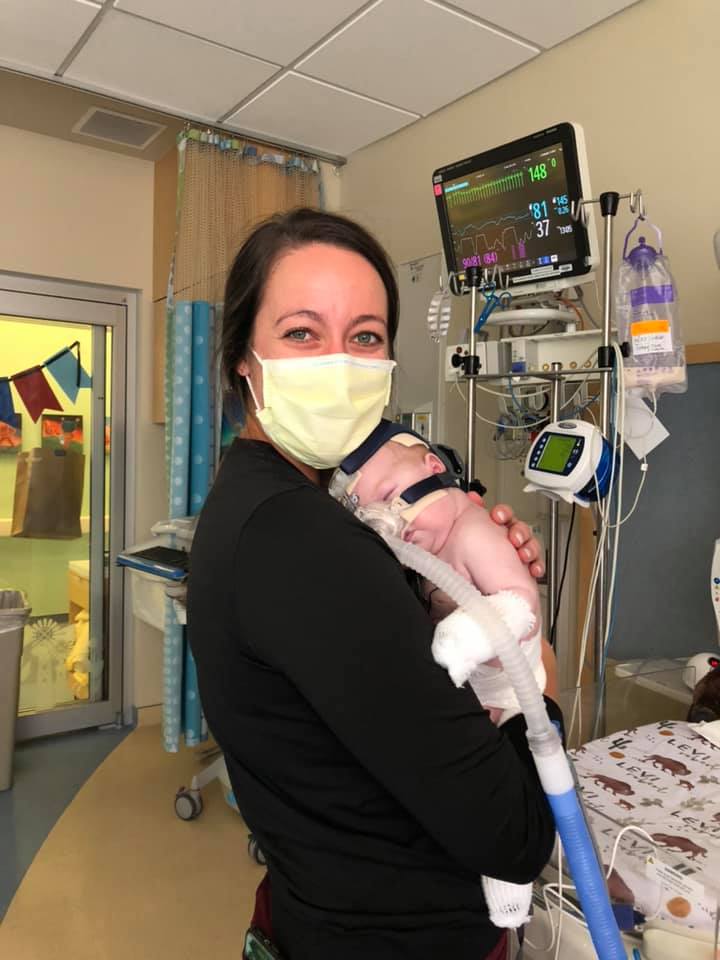 Provide appreciation packages to medical staff
Unless you have spent time on a cardiac ICU, it is hard to understand the magnitude of what the staff does. The nurses are integral to the positive outcomes of so many babies who start life so critically ill. They provide hope and bring positive energy into every room they enter. They are the ones who celebrate each little milestone with the families and pick them up during their darkest moments. They miss lunches, barely take time to use the restroom and never leave their patients side during the difficult days. Time and time again, they go above and beyond, never complaining and showing up the next day with a smile on their face ready to do it again. For babies like Levi, the nurses, doctors and other healthcare workers are the only people they ever know. Through our foundation, we are able to provide monthly appreciation packages to thank them for their dedication and compassion.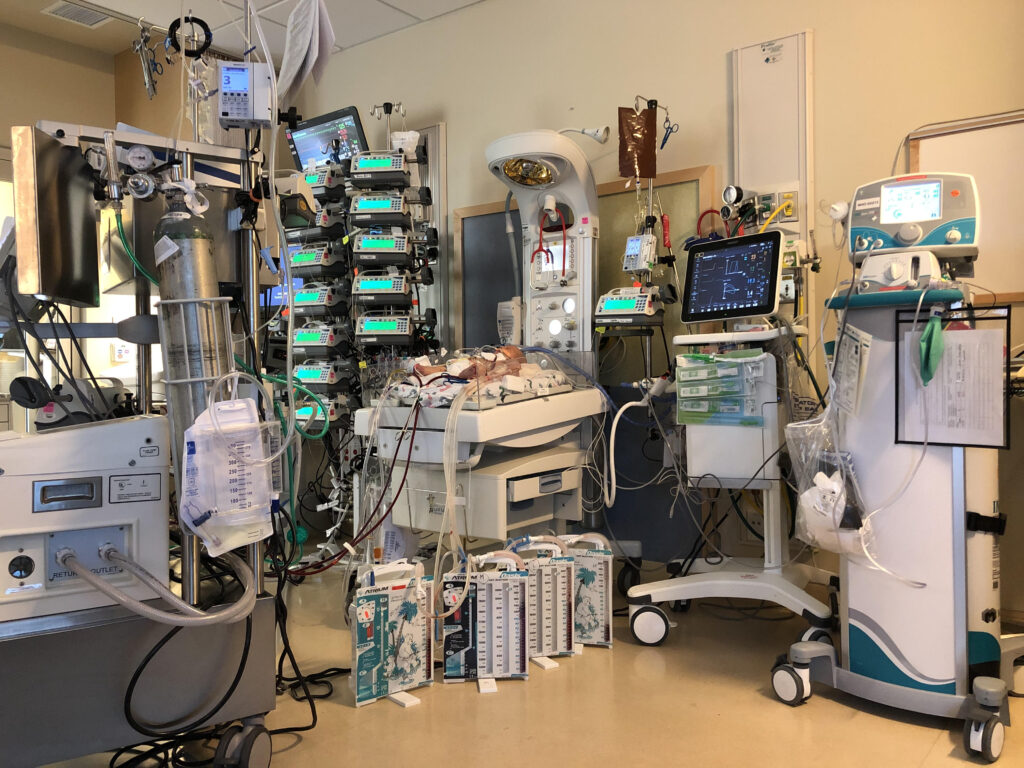 Funding research to support medical advancements in the treatment of CHD
Our foundation donates directly to the Heart Institute at Children's Hospital Colorado where Levi received his care. The team of clinical and basic researches focus on improving the understanding and treatment of pediatric heart disease. There are approximately 75 research studies occurring within the Heart Institute. Their studies range from examining cells in the heart to clinical trials of new medications or devices to treat heart problems in kids. To learn more, please visit: https://www.childrenscolorado.org/research-innovation/research-area/cardiology-cardiothoracic-surgery/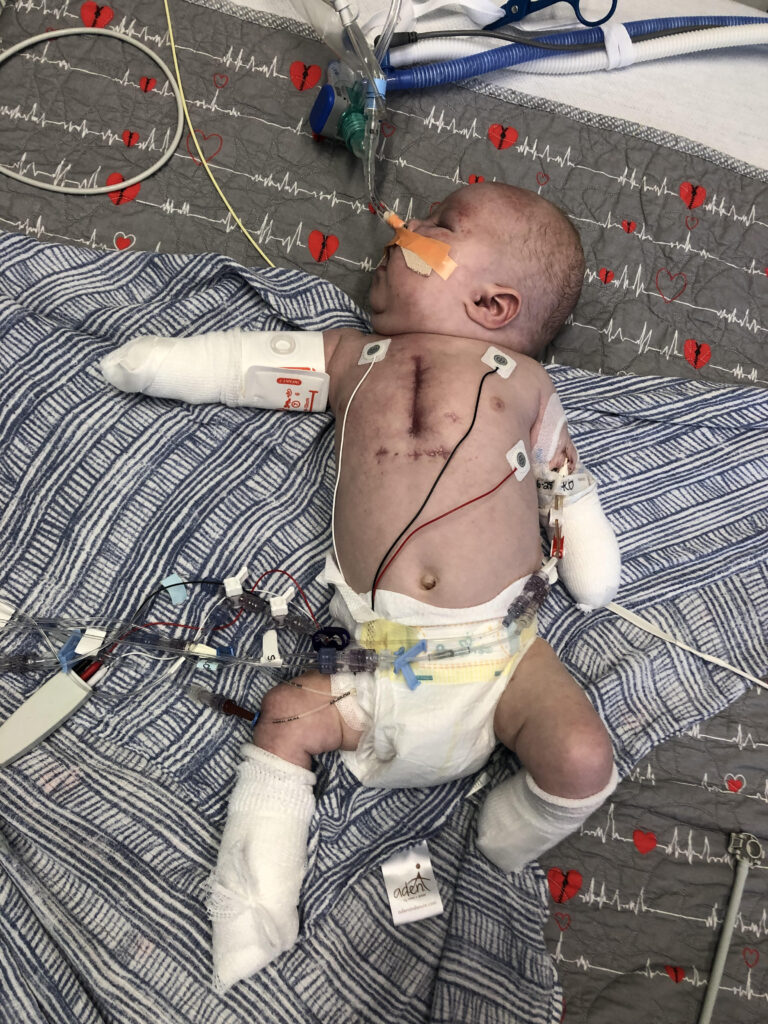 Raising awareness and providing education
CHDs are the most common cause of infant death due to birth defects. 1 in 100 babies in the United States alone is born with this condition. This equates to nearly 40,000 infants in the U.S. born each year with CHD. Most causes of CHDs are unknown. There is no cure. People with CHDs face a life-long risk of health problems such as growth and eating, developmental delays, difficulty with exercise, heart rhythm problems, heart failure, sudden cardiac arrest or stroke. 25% of babies born with a critical CHD will not live to see their first birthday. Even though this birth defect is so prevalent, it only receives 1/2 of the funding of other childhood diseases. It is our goal to reach as many people as possible by telling Levi's story and being an advocate in as many ways as possible.